Chart of the Documents of Vatican II
The diagram below cannot easily be bettered, although a truer concept of the interlinking of themes and teachings might be a 'network'. An important feature of the circular diagram is the clear presentation of the four 'core' documents, as the foundation for the rest.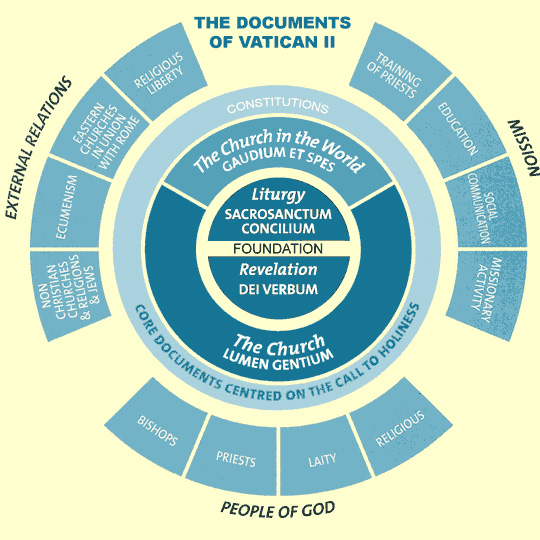 This diagram was first published in The Sower Vol 23 No 1, January 2002 and is reproduced with their kind permission. http://www.maryvale.ac.uk/
Click here for a PDF of the Diagram of The Documents of Vatican II
To read the Vatican II documents, go to the official Vatican site.
---